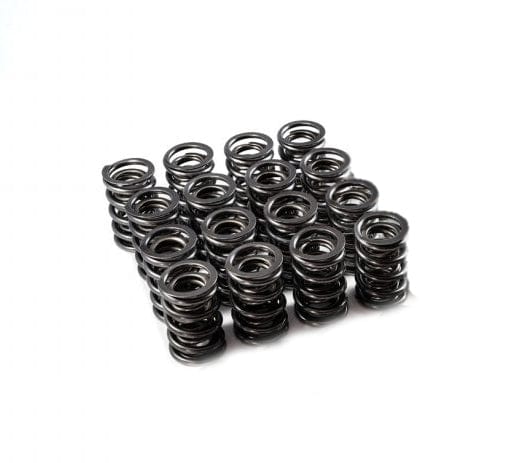 Pro Valve Racing takes a scientific "System" approach when designing our Valve springs. Each component is designed to work with the others as part of the complete system.
Pro Valve Racing's engineers use proprietary design and simulation software.

Our design, simulation, and manufacturing processes insure compatibility of the
valve spring's force and natural frequency with the cam profile, valvetrain mass,
system harmonics, and the engine RPM.

Our spring manufacturing partners are U.S based companies that are ISO certified.
Combining our design and simulation protocols with this premium quality valve spring wire, and manufacturing processes including, heat treatment, stress relief, and shot peening.
Honda B16/B18C Dual CSV Valve Spring
OD OUTER - 29.4MM

ID INNER - 16.9MM

FREE LENGTH - 43MM

INSTALLED HEIGHT/PRESSURE - 86lbs @ 34MM

OPEN PRESSURE - 211lbs @ 11MM

MAX LIFT - 14MM

MATERIAL - CHROME SILICONE VANADIUM

SPRING RATE - 290lbs