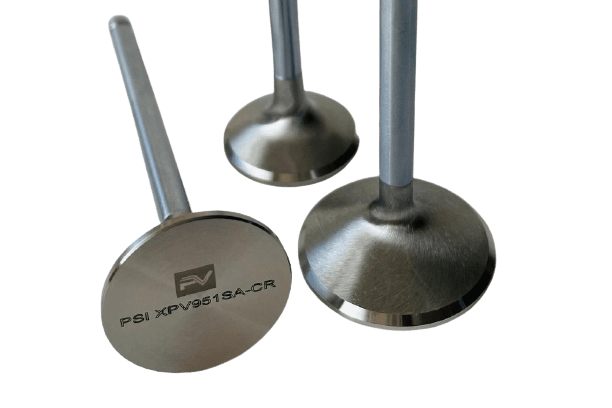 Our race series valve is forged from an EV8 alloy then heat treated and stress relieved with a solution style heat treat process for better control though and through. 
This process produces a better overall product with proper material grain flow that results in superior longevity & reliability in today's demanding race engines.
Quality control is our main objective!
Chevrolet LS7 1.615" Exhaust Valve
Head Dia. - 1.615"
OAL- 5.230"
Stem Dia. - 8MM
Tip Length - .290"
Material - EV8